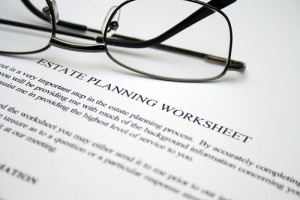 A Revocable Living Trust is an effective estate planning tool for avoiding the costs and time of probate, preserving privacy, providing for management of assets during times of incapacity disability thereby avoiding the appointment of a conservator or guardian for that purpose, and providing ease of transition of an estate after death.
A Revocable Living Trust is a legal document created by a Grantor, Settlor or Trustor that names a Trustee who is responsible for managing the trust, and Beneficiaries for whose benefit the trust assets are held.
A Revocable Living Trust can be amended by the Grantor during his or her lifetime, providing an effective tool for transfer assets into a trust that avoids probate and from which assets generally pass to heirs sooner during lifetime and save months and fees associated with probate. It is important that property be retitled in the name of the trust to avoid the probate process.
We work with individuals and families to develop estate plans. Each individual's needs are unique and this article only provides an overview of one tool to consider when planning your estate. For more detailed information and to discuss your specific case, call us today at (678)781-9230 or email us at sgrissom@grissomlawfirm.com to schedule an appointment.
Disclaimer
This Blog/Web Site is made available for educational purposes only as well as to give you general information and a general understanding of the law, not to provide legal advice. By using this blog site you understand that there is no attorney client relationship between you and Grissom Law, LLC.